Participation and pricing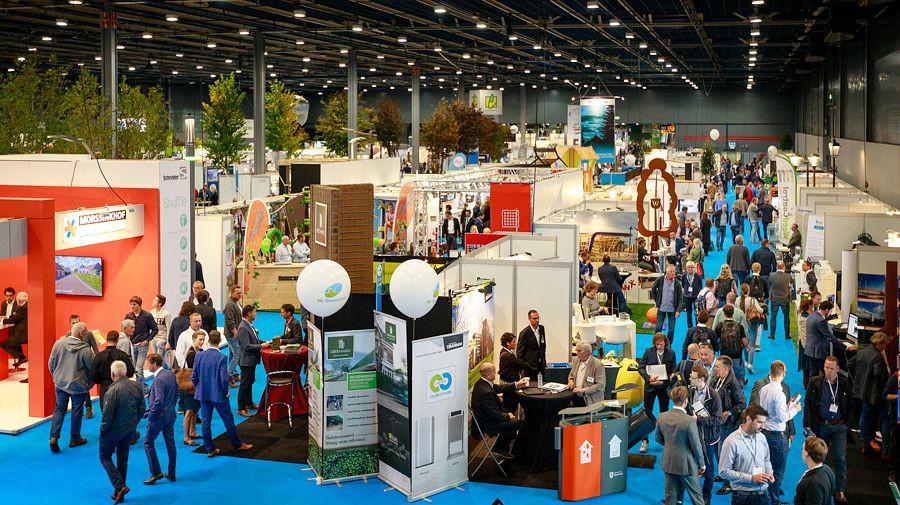 Expo for Public Space is an essential event. An event which enables business professionals to make strong and valuable connections for the future development of commercial landscaping, design, planning, maintenance and management of public spaces.
The majority of trade fair visitors work for the government, for example as a policy maker or municipal advisor. You will also reach many engineering and consultancy firms at the fair, which are the second largest group of visitors. Other visitors are various suppliers, managers, landscape designers, urban planners and contractors.
9 public space sectors
If you're looking for a smart, profitable and easy way to get in touch with new clients/customers, look no further. You'll be in good company, with hundreds of like-minded professionals exhibiting. Every year, all professionals working in the field of public space gather to find solutions and meet new partners for their coming projects.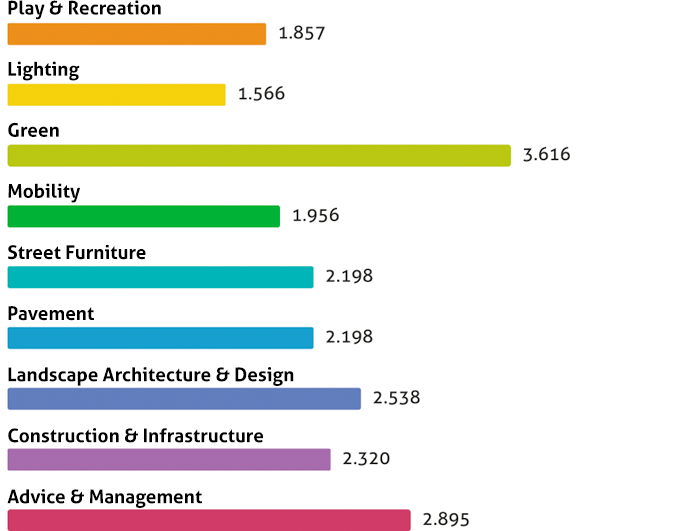 The Expo for Public Space embodies all aspects of public space completely. Visitors know that, if they can't find it here, they can't find it anywhere else. As such, the exhibition floor accommodates companies with products and/or services from various fields: Play & Outdoor fitness, Lighting, Green, Mobility, Street furniture, Pavement, Construction & Infrastructure, Landscape architecture & Design, Advice & Management.
Pricing
Participation for two days is only € 3.500,- (stand 12m2). This includes booth walls, carpeting, lunch (2 per day, per 12m2), coffee, tea and soft drinks and Wi-Fi. To learn about all available options, go to the reservation form or contact us.
M +31(0)857731751
E marc.dewinter@expoproof.com